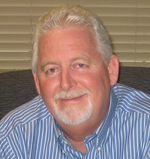 Gibson Heating & Air Conditioning is a local, family owned business that has been serving the North State for more than 40 years. The company was originally founded in 1968 by Bill Gibson and soon passed on, along with its traditions, to his son Jay in 1978. Ever since, Gibson Heating & Air Conditioning has been involved in all facets of the heating and air conditioning trade: from service to large commercial installations.
Due to the many years of service in the north state, Gibson Heating & Air Conditioning fully understands the needs and specific requirements of the businesses and residents in the area. We offer planned maintenance agreements, duct sealing to meet the California Energy Code (CEC) Standards, replacement and new installation for both residential and commercial customers, as well as custom sheet metal fabrication. We work hard to ensure the comfort and satisfaction of every customer.
If you need a new heating and cooling system for your home or office, our NATE certified employees will assist you in getting the right products for your specific needs. By conducting a thorough evaluation of your home or office, our factory trained professionals can best determine the most economical and efficient system for your particular situation; whether it be air purification, humidification, ventilation or a straight replacement system.
Whether you are looking for routine service, equipment replacement, a complete comfort system, or an emergency repair, Gibson Heating and Air Conditioning, your locally owned factory authorized dealer, is here to meet your needs. All installations and services are performed by a team of skilled, factory-trained experts. Having been a part of the industry for so long has proven to be a benefit for Gibson's customers: the experience we have gained has helped us create a business where quality and efficiency are our number one concern.